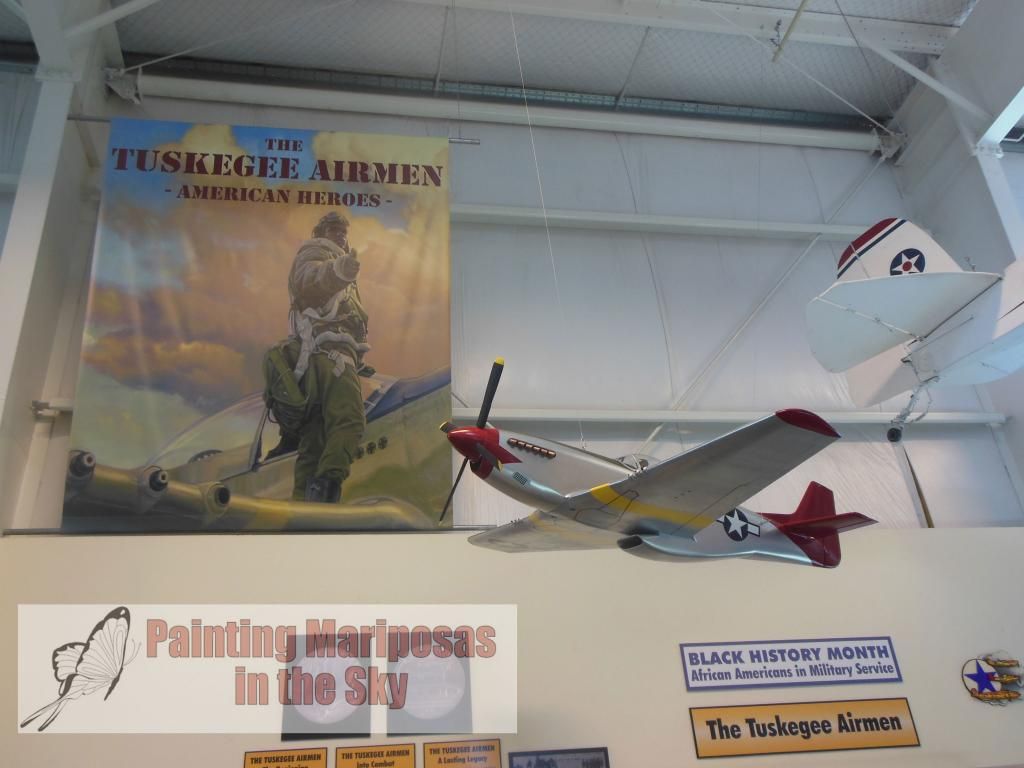 One of our favorite places to visit in Sacramento is the
Aerospace Museum of California
. We love all the planes and the hands on feel that the museum provides. So we decided to teach Doll Face about the Tuskegee Airmen and visit the museum to bring the lesson home.
The Tuskegee Airmen where the first African American aviators in the US armed forces in WWII. Before this group of men, no African American had been allowed to train as a pilot for the Army air forces. These men became pioneers, opening doors for other men and women. Because of racial segregation at the time, all African American airmen were trained at an isolated complex at Tuskegee Airbase near Tuskegee, Alabama. They were known as "The Red Tail Angels" because their planes tails were painted red.
The museum has an amazing display honoring the Tuskegee airmen. Included was a manaquin dressed as a Tuskegee airmen. Doll Face got a kick out of the fact that the airmen had a aviator hat and goggles just like hers.
Outside, we were able to board a Douglas C-53D Skytrooper that was used during WWII to carry and transport troops. It was a surreal experience to actually walk inside this airliner. To look around the cockpit and sit where soldiers had sat before deploying out to war.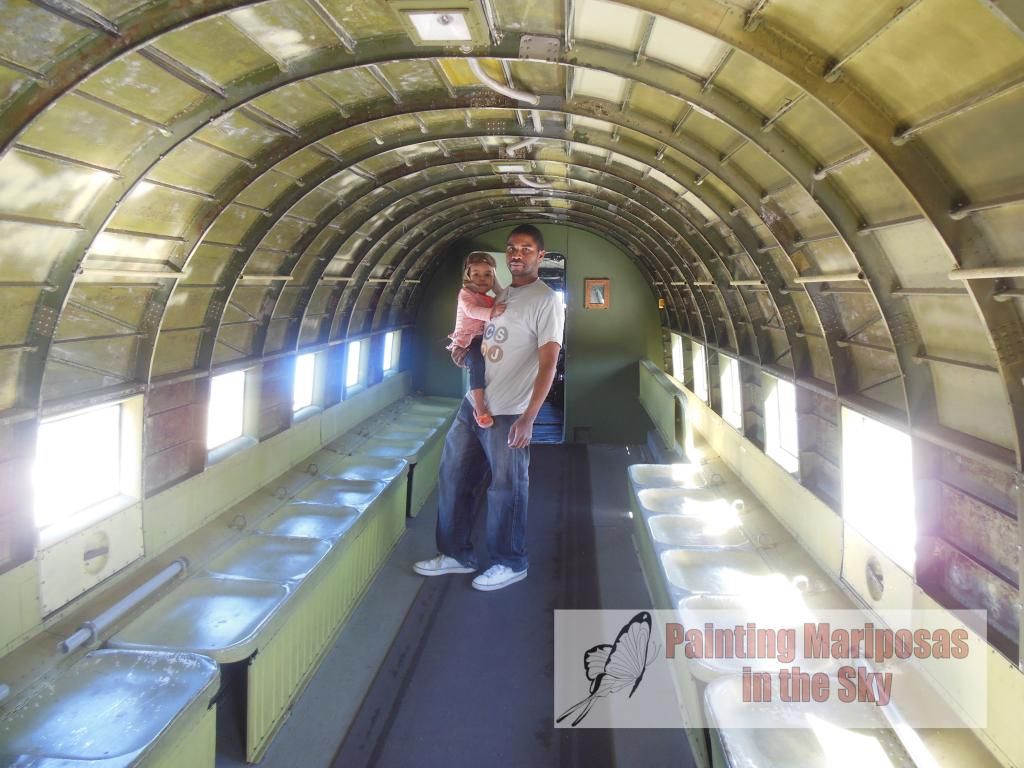 Doll Face got a little scared, so she clung a little closer to daddy. We explained to her that this plane was used to transport soldiers. She attentively listened.
I appreciate this museum for many reason but mainly because of the volunteers. All are retired veterans who have a passion for flying/airplanes. They walk with you and answer all your questions. Which gives you an opportunity to truly learn some amazing facts and get to participate in some amazing oral history.
Today was no exception. We walked the plane yard with a friendly retired airman and discussed his life and career.
Once inside, we let Doll Face soak in her love for planes. She had a blast. Climbing in and out of the planes. There is no better way to learn history than by visiting a museum. Getting hands on and hearing first hand tales about what it was like to fly these air crafts.