I went back and forth about whether I should go forward with this lesson with Doll Face. My main concern was that we would have to discuss war and the use of guns. I contemplated for a long time but came to the conclusion that this lesson could be very educational. And the pros outweighed the cons. At the end of the day, I would be teaching her about her heritage, about strong Mexican women, and history.
So we proceeded with our lesson on the Mexican Soldaderas also known as Las Adelitas.
Las Adelitas/Soldaderas were female soldiers that fought during the Mexican revolution (1910-1920). These women took up arms and fought right along side men, something that was unheard of at the time. When at war, women almost always stayed behind and took care of the land/children while men fought. The Soldaderas were progressive for their time, and have become role models for all Mexican women. Today, the name Adelita is a symbol for action and inspiration. Adelitas are known as woman warriors, and are ideals for all Mexican women.
Bringing the lesson home:
I decided to keep the lesson very simple this time around, so I searched for some coloring pages with Las Adelitas/Soldaderas and came up empty handed. I decided to draw my own "Adelita" and give her a unique look. I am by no means an artist but I can hold my own when it comes to drawing something simple. I drew my "Adelita" in a cartoon-y manner and gave her a super hero vibe.
Here she is below. If you are interested, I can scan her and make her available so everyone can download her.
Doll Face had a blast coloring her.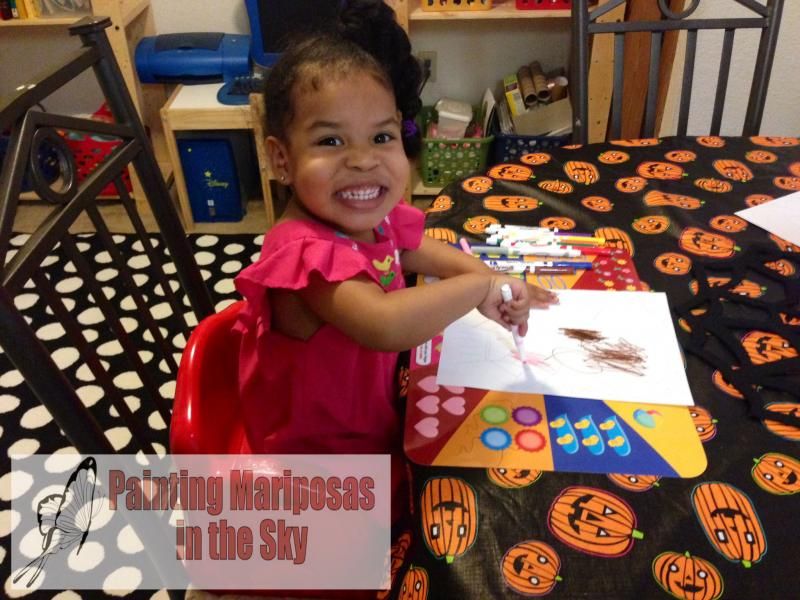 Afterwards, we played dress up. Doll Face slipped into different props and some clothes that fit the theme of Las Adelitas. I choose a long skirt for her to wear, and as soon as she stepped into it she looked perplexed. She observed, "It's not easy to walk in this. I want to wear pants. It is easier in pants".
This observation lead us into a great conversation. We discussed why the Las Adelitas wore long skirts and why many of them could not wear pants. How this has changed as history has changed. The dress up, I feel, was just as important as the lesson because it gave Doll Face a hands on idea of what being an Adelita might have felt like.
This is the first time that this has happened in a lesson. So I was very excited to see that she was actively participating in what we were learning and doing.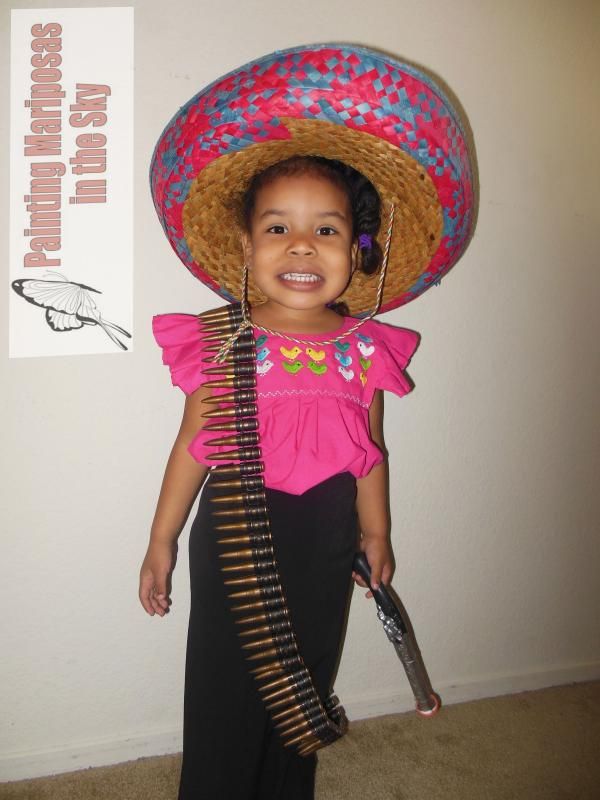 This was a very fun lesson, and will be a lesson that we will revisit as she gets older. I plan on going into more detail about the history and the radical nature of Las Adelitas. Perhaps even covering topics of different interpretation of the female Soldaderas. For now, we will have fun with coloring and dressing up.